Lighter Evans Breeze King in snakeskin
Noblest representative of the style of art deco - Gas Lighter Evans Breeze King 1950.
A semi-automatic lighter, made of an alloy of yellow and light the touch of a button.
Surprisingly, in the hands of such a design is very convenient!
Outside housing trimmed with snakeskin, which over the years strongly poisterlas, but the texture and generosity, of course, remain.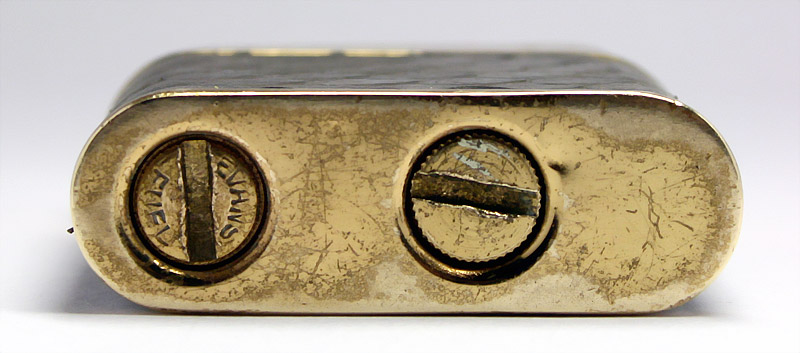 I tidied wick Clear the restricted tube flint lighter breathed into life. Voila - Evans brilliantly lit with a half-turn: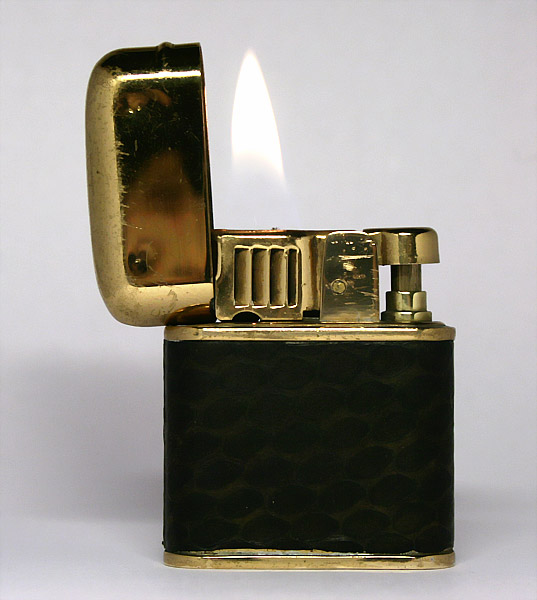 See also: