"Disposable - is rubbish" advertising Zippo from the agency Blattner Brunner.
Wonderful series of posters from Zippo agency Blattner Brunner with the general slogan "Disposable - it's rubbish."
Radically, really :)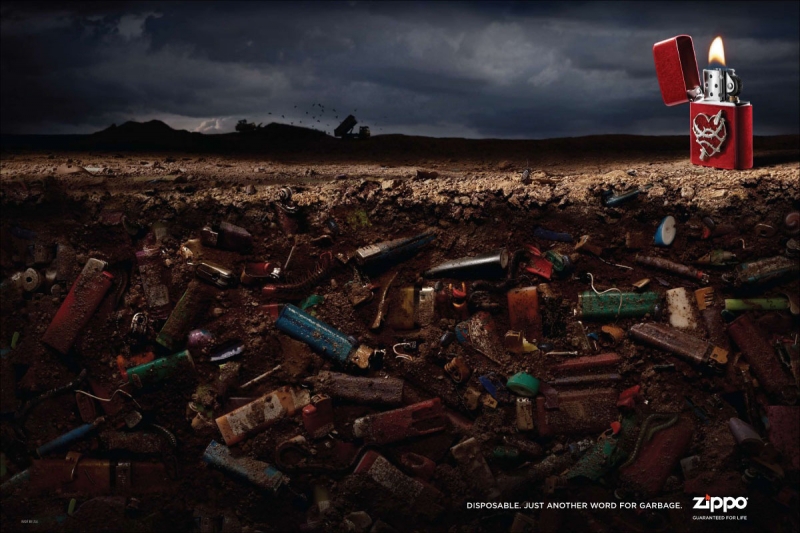 Zippo Manufacturing Company cooperates with the agency Brunner over 10 years, since 1997, and during that time they were born a lot of well-known fans of Zippo advertising masterpieces .
See also: