Wednesday, September 9th, 2009
A few days ago came to me lighter Barlow in perfect condition - new in box.
I must say, in a new state, it looks far more decently than shabby - all shining, Gorny and neat, nice pick up :)
At the same time will show how it differs from Zippo.
Housing (lower part) by a millimeter above, and about the same as in (Barlow left):
Different inserts riveted wheel and cam holes windscreens, tube for silicon, general lines of the form. The cam is particularly noticeable difference in the quality of details (Barlow on the right):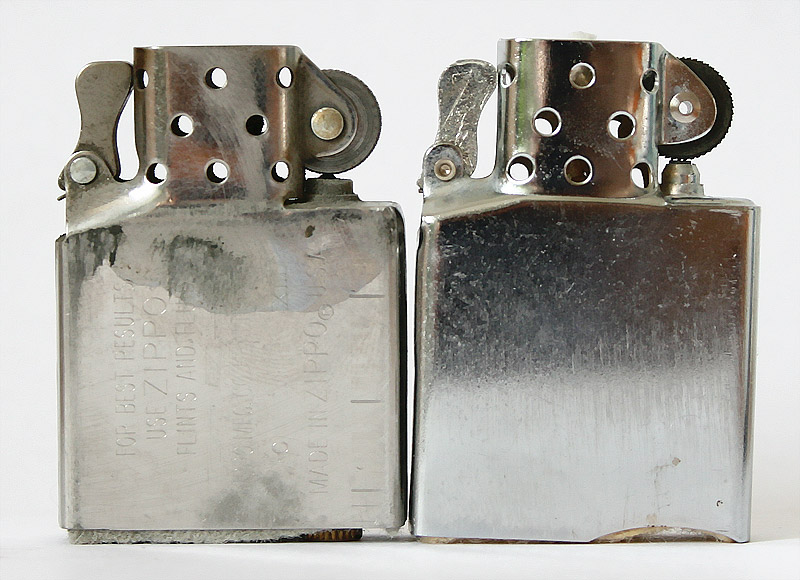 Form windscreens and wheels also differ (Barlow on the right):
Summary: Barlow looks lighter in new condition looks good. Inside, she struggles wants to be like Zippo, but the quality of fine details still produces imitation. Fake, however, it can not be considered: it is nowhere inscriptions 'Zippo', it's just one of the many Zippo-clones under his quite honest brand, fairly common at the time.
Barlow brand story so far, unfortunately, we could not dig, even resorting to the help of fellow Japanese collectors. Which means its exclusive mediocrity :)