Sunday, November 8th, 2009
In the 1950s and 1960s of the 20th century Austrian Champ produced some interesting and unusual lighters, form-factor they were regular "flip-tops" with a hinged lid, and here but inside they have been hiding a little surprise.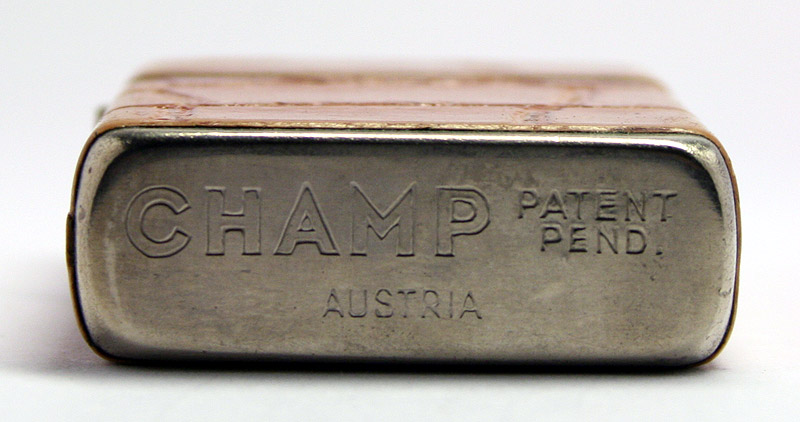 All the "Champa" had hinged windscreen! This was done for the convenience of lighting a pipe. Thus, one lighter with equal success, and fit for normal smokers, and for fans of the tubes.
In addition, lighters Champ marked by diversity of the case, (they were all in leather or imitation leather) and forms the windshield - there are three models (one narrow), and all three windscreen otlichetsya downright dramatically.